Starfighter and SuperSonic Jet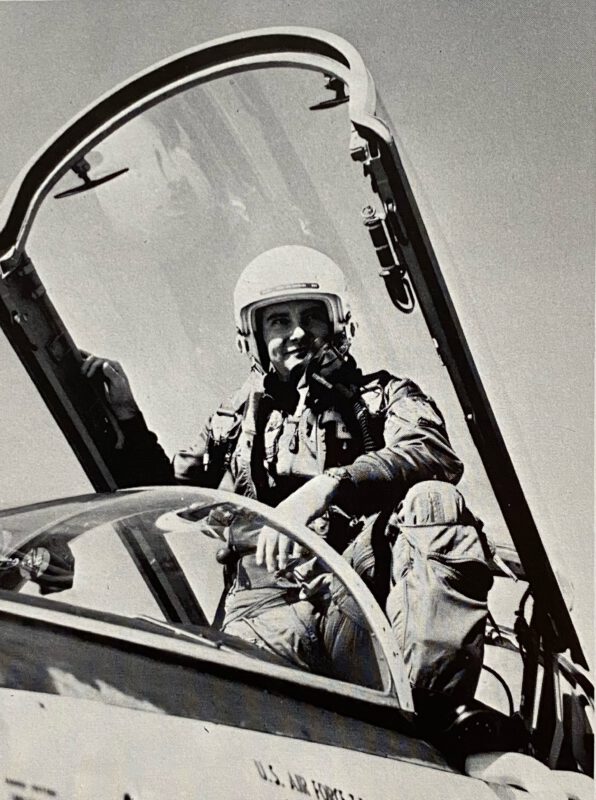 October 2021
The chronograph Heuer Bundeswehr Ref. 1550SG has completed countless missions in the Starfighter, but not only this Heuer model was a popular flight attendant.
Photos show that the Heuer Autavia "Big Subs" Ref. 2446M has already proven its suitability for use in both the Starfighter and the Northop T-38 supersonic jet. This watch from the first owner was a constant companion of the Bundeswehr pilot from the beginning until the mid-1980s. It is precisely histories like this that make the vintage models from Heuer so exciting.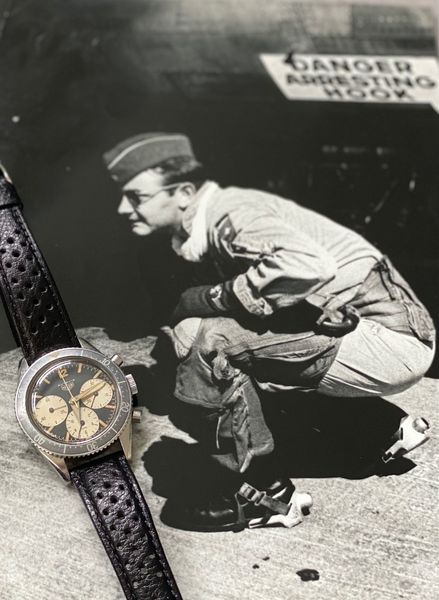 Starfighter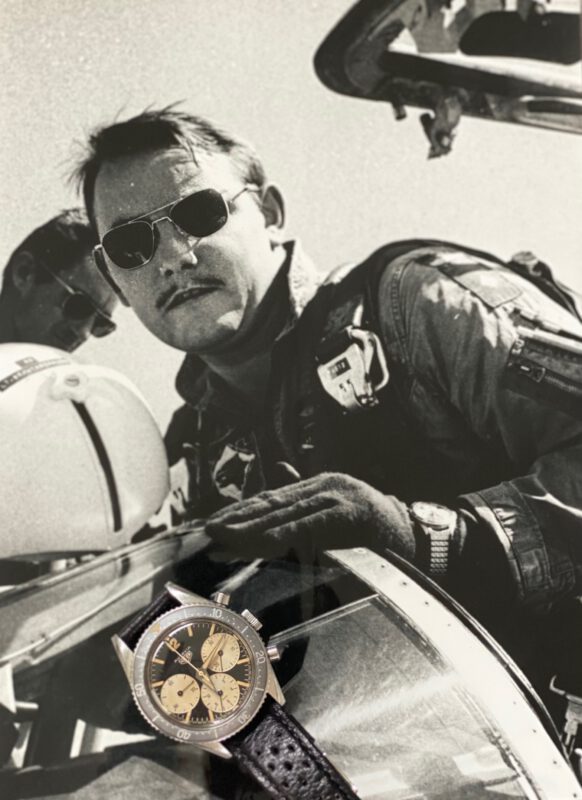 Cockpit of Northrop T-38
1971-2021
50 years

Heuer "wild style"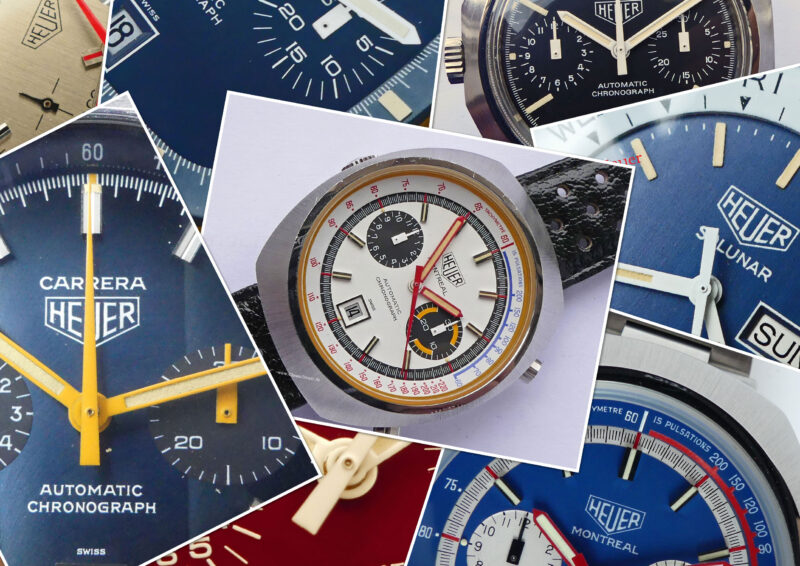 2021
The "wild style" of the Heuer chronographs began 50 years ago. The zeitgeist of the 1970s carried over to the design of the new models. Strong contrasts, bright colors and unusual shapes dominated the range of chronographs with automatic movements and still manual windings.
The more unusual, the "wilder" the better. Whether Daytona, Solunar, Calculator, Montreal, Silverstone, Temporada, Verona, Kentucky, Jacky Ickx … the variety of models corresponded to the variety of the design and addressed the buyer's market worldwide. Even today, some models are unique in their charisma.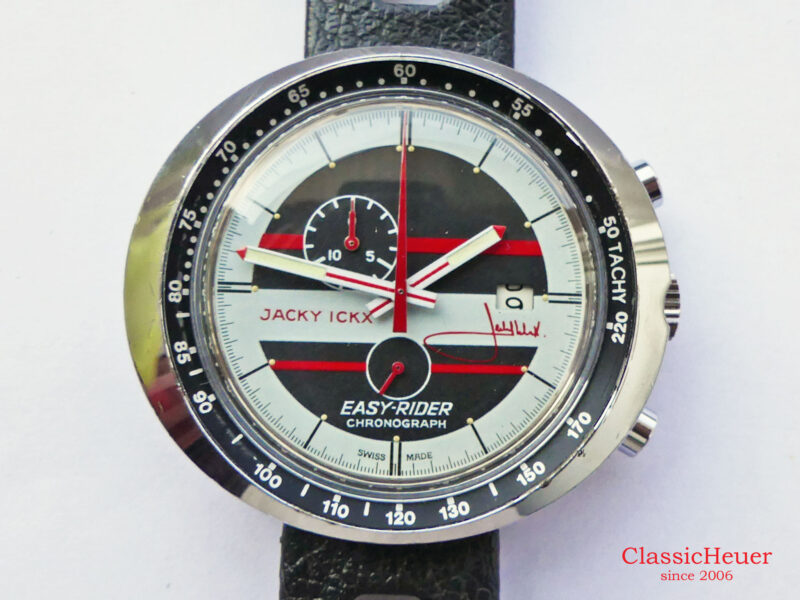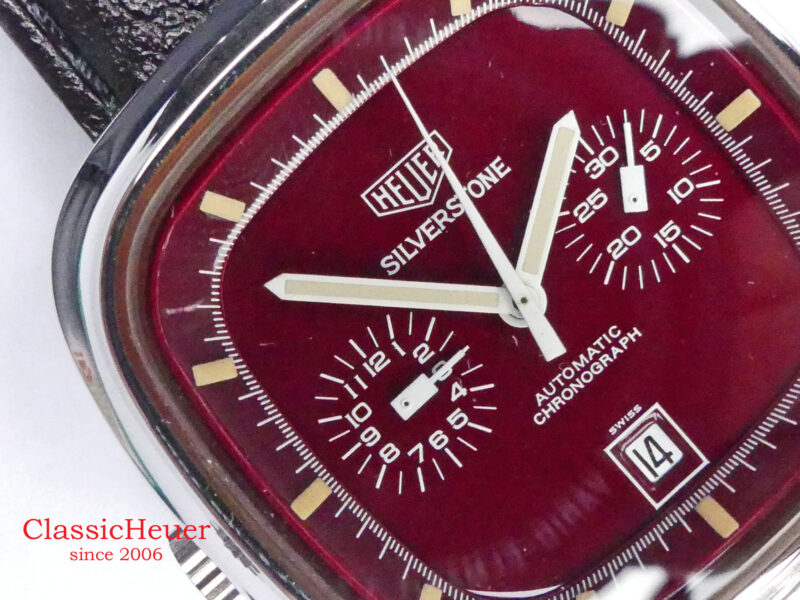 Heuer Silverstone Burgundy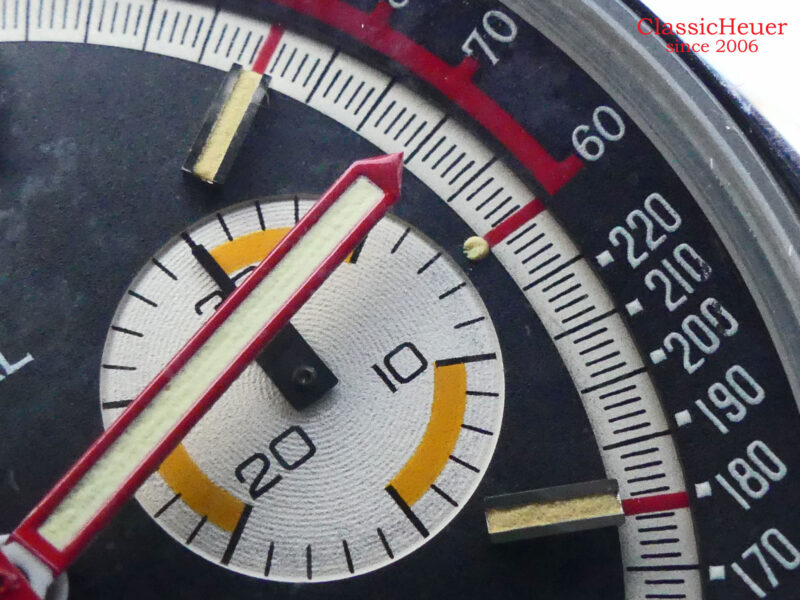 Heuer Montreal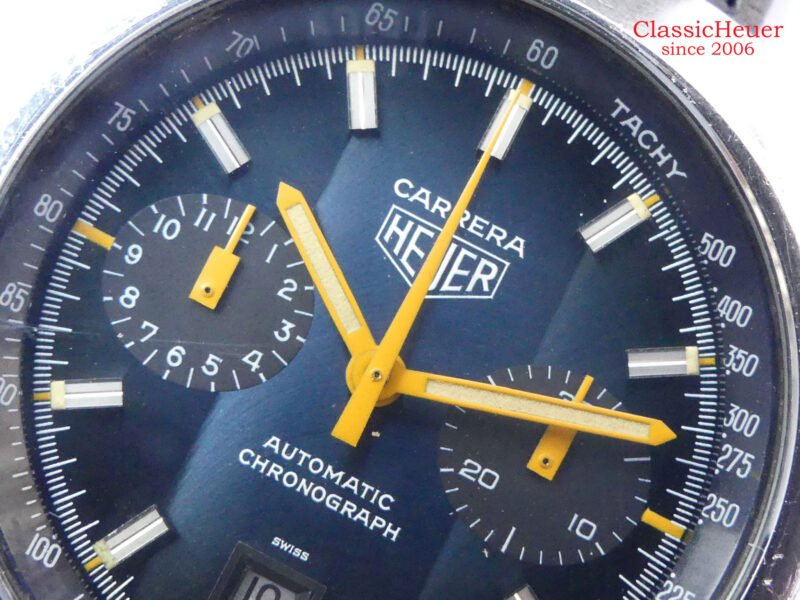 Heuer Carrera