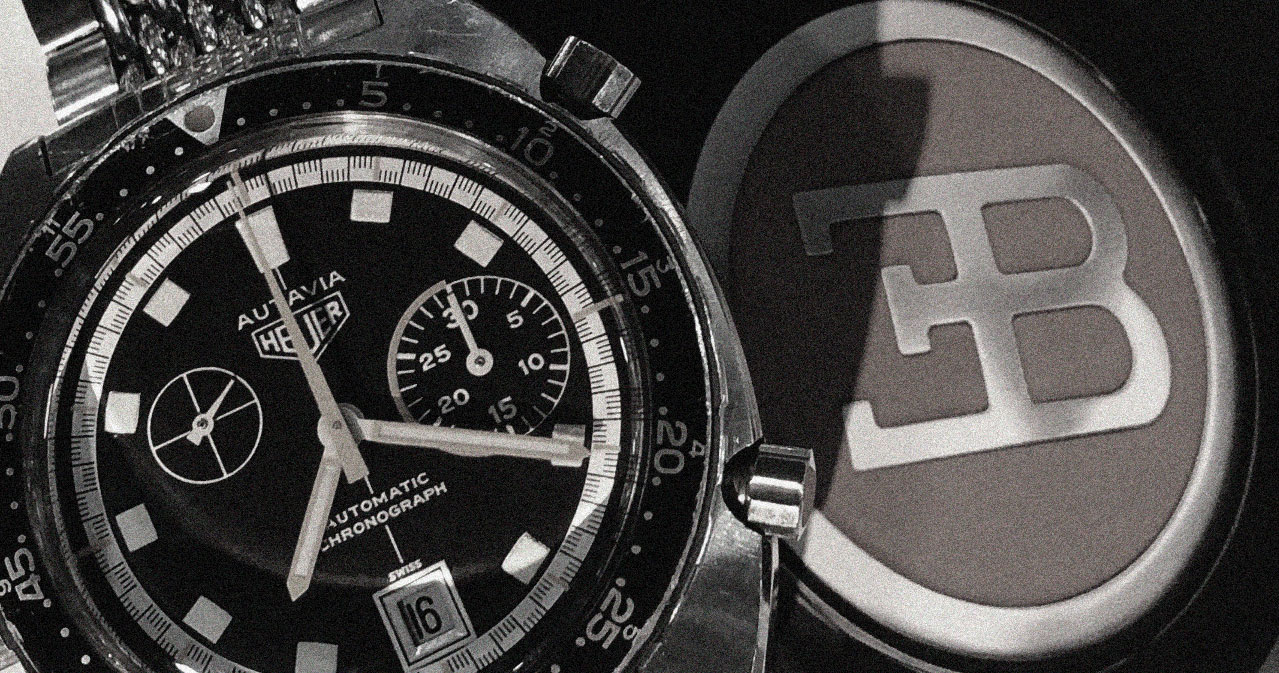 Heuer Autavia
In 1962 Heuer launched a new chronograph and set the model name "Autavia" above the Heuer logo on the dial. Autavia comes from AUTo-AVIAtion and combines the two significant aspect´s of Heuer´s business enterprise - production of timekeeping devices for motorsports and cockpit instruments for civil and military aviation. The first automatic chronograph was launched on 3rd of March 1969 with Heuer Autavia.
---
Heuer Autavia - additional information
Production timeline for Heuer Autavia was 1962 until 1985. During the 1960ties and 1970ties there have been several famous Formular One racing drivers wearing these chronographs. Jo Siffert f.e. mainly Heuer Autavia Ref. 1163T with white dial and blue hands, but also others like Derek Bell, Jochen Rindt, Mario Andretti, Chris Amon, Emerson Fittipaldi, Graham Hill und James Hunt used while racing and in leisure times often one of the different Heuer Autavia models.
In the mid of the 1970ties some specific Heuer Autavia models (f.e. ref. 741.608MH) have been produced for the pilots of the Kenya Air Force. About 200 pieces have locally been worn in military actions.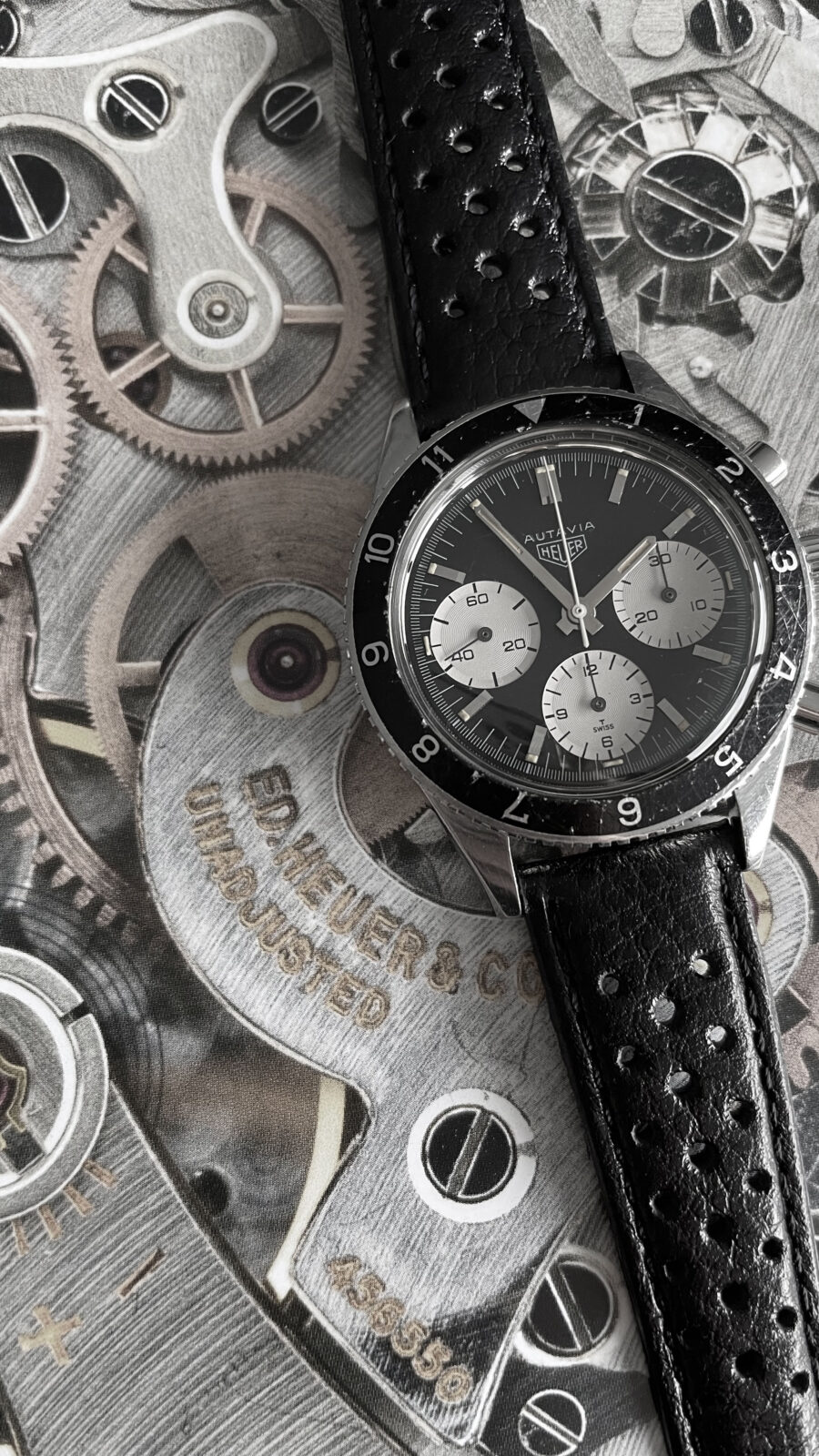 Heuer Autavia models at a glance